the festivities got started a little bit earlier this year with my very first present received yesterday. that distinctive shade of the box should already have clued you in on where it is from!
now, i am not showing off, cos i know that this is 'simple' stuff for some of more more well heeled friends. even though this may not be an atlas ring or made out of white gold, any thing from T&Co is always appreciated very very much. thank you dear :)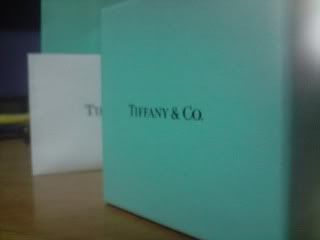 unfortunately, my phone's macro mode is not quite powerful enough to capture the details on the ring. it is from the 1837 series.